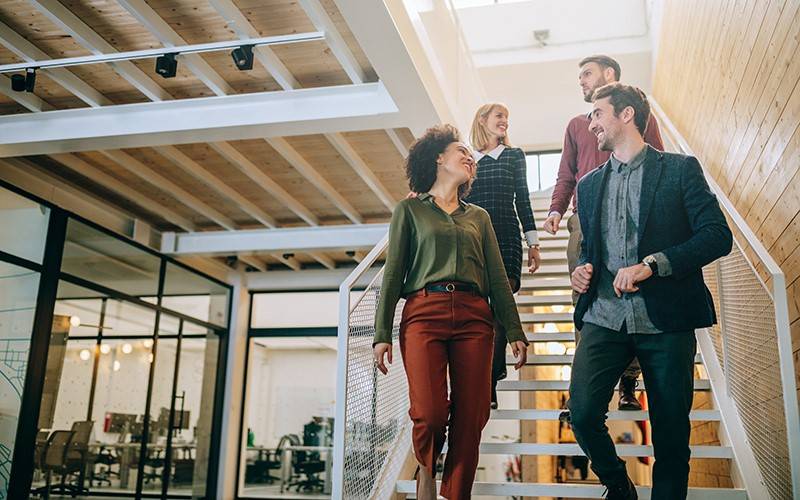 RESEARCH: NEURODIVERSE INDIVIDUALS MORE LIKELY TO COME INTO THE OFFICE
Author: Gavin Bradley, Feb 7th 2023
Neurodiverse individuals are more likely to prefer working in an office according to new research presented to delegates at yesterday's Workplace Trends Research summit..
The research was presented by Kay Sargent, a director of global workplace practice at design firm HOK, and Leslie Thompson, director of workplace strategy at commercial flooring firm Tarkett North America, shared new research on neurodiversity in the workplace.
Whist most previous research on neurodiverse individuals has focused on young people, y women have historically been underrepresented. Interestingly a greater proportion of neurodiverse individuals. especially autistic people, were coming into the office post-pandemic. The research also examined three sensory thresholds - hypersensitive, hyposensitive and neurotypical.
Hypersensitive individuals prefer environments with controlled stimuli and disliked environments with excessive stimuli such as bright lights, crowds, unfamiliar scents, textures or temperature fluctuations. Sargent said they preferred to have "simplified, calm and ordered experiences".
Hyposensitive individuals, on the other hand, require more stimuli. This group has difficulty seeing, hearing or feeling the acute sensory details in a given environment and need more sensory stimuli to successfully process information.
Neurodiversity is "complicated and multifaceted", according to Sergent. "One in seven people is considered neurodiverse and that means they are wired a bit differently. Frankly, we are all wired a bit differently and those who are neurodiverse tend to have extraordinary strengths and abilities that when we focus on those can be powerful assets for the workplace."
The World Health Organisation says "physical, cognitive and social exclusion can occur at the point of interaction between the individual and an environment when there is a misalignment between them".
"The problem is not with an individual," concluded Sargent; "it is shifting more towards the problem being with the environment when it does not make itself welcoming to the individual; that's where there is a disability and a detriment".
The need for solutions to provide privacy and reduce noise is now more understood. Yo-Yo POD® is an acoustic office booth which is mobile, modular and multifunctional. Yo-Yo POD® MEET is ideal for dividing any workspace and creating defined collaborative meeting areas, or it can be used for focus work or meetings. Most importantly it can be configured and reconfigured in seconds:
Reducing voice levels as employees can speak more softly
Creating greater visual privacy from the other team members in the office
Enabling users to thrive at work in a quiet space away from unwanted noise
Offices which have deployed Yo-Yo POD® as a mobile and modular office pod have experienced improved levels of concentration and more positive mood affects. They have also reported a marked reduction of stress levels in offices which had exceptionally high noise levels.